Your digital city hall. Vote, connect, and track changes happening in your community
Projected to launch Fall 2023.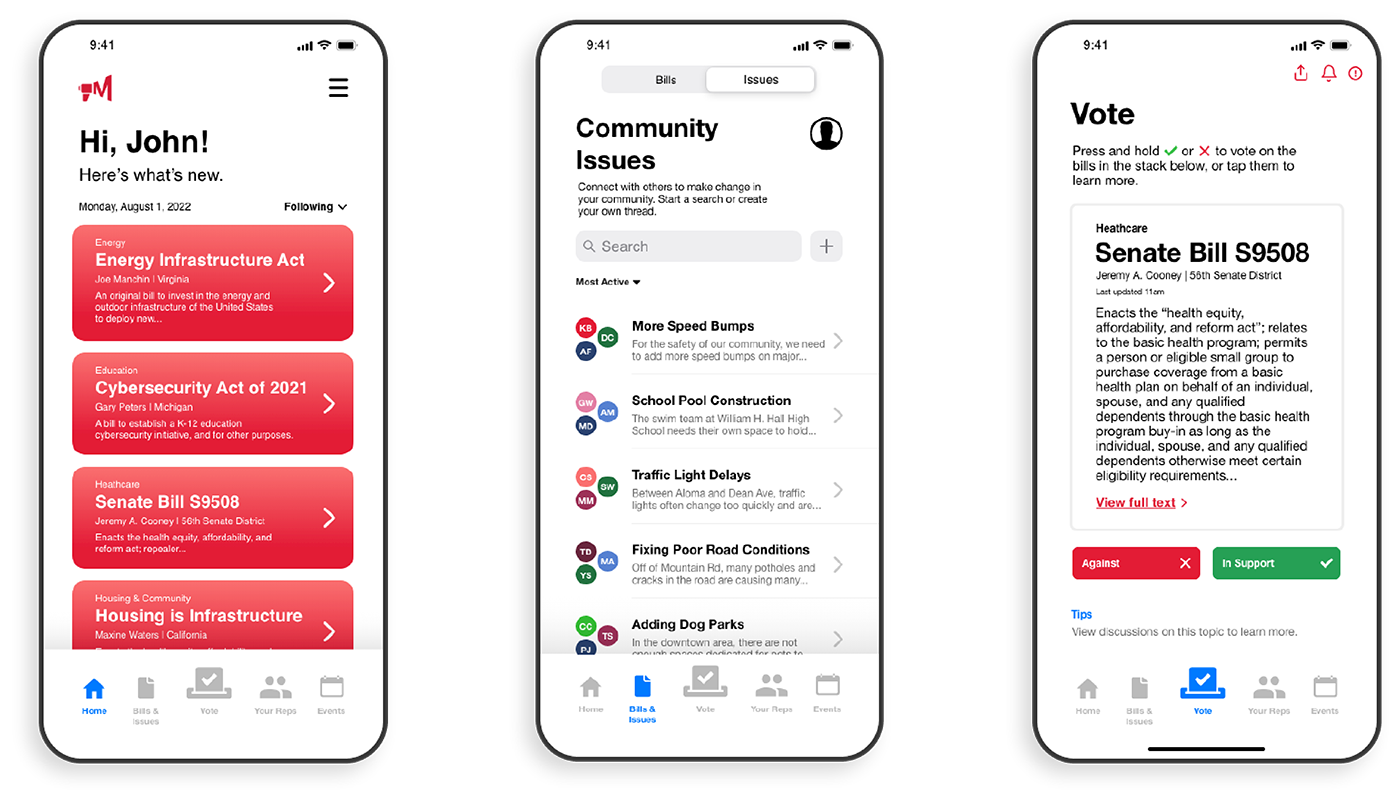 Megaphone was designed for every user to comprehensively understand it's function and how to get the information they need.
A one-stop-shop for legislative tracking, peer-to-peer engagement, and real impact on communities. With its game-changing features, it puts users' concerns on an equal playing field with the most experienced lobbyists and influential special interest groups.
Users can follow specific issues or political leaders without the filter or bias of special interest. Our app will have the most accurate and up-to-date information, giving you the power to be informed. It will also track how elected officials vote, creating an accountability loop not currently available to average voters.

Users will be able to submit edits to legislation that will be voted on by other users. Your opinions and questions will be submitted directly to your legislators' offices' and be made part of the public record, whenever possible.

Users can initiate lobbying campaigns, pool small dollar amounts, and our team of vetted lobbyists will lobby legislators on their behalf. With this, our users' $5.00 will be as valuable as special interests' $20k, leveling the political playing field and turning the current lobbying machine on its head.

Utilizing user activity, we establish an entirely new polling system with the most up-to-date and accurate data ever seen. It generates true numbers on individual beliefs and trends of importance, all in real time. Using blockchain, we gather this data while protecting users' anonymity and without having to ask for it. This taps a gold mine of deep data no one else has and turns it into a B2B opportunity for tailored polling.